Stop press: Swanmore Fete 2019 will be on Saturday 13th July 2019
Saturday 14th July 2018
Another fantastic Swanmore village fete was enjoyed by all.

Hundreds of Swanmore residents turned out in glorious summer sunshine to enjoy the fun and entertainment at this year's Fete organised by the Meon Valley Lions.
As well as some wonderful music from local bands including the Soberton Strummers, Contraband and the Swanmore College of Technology Jazz Band, there were displays from Roynon School of Dance and Haven Falconry, who had travelled from the Isle of Wight to put on an amazing bird-of-prey flying display. Despite stiff competition from the England v Belgium World Cup match, Wimbledon plus International Cricket on television, attendance was very good again this year with an estimated 1,500 people enjoying the event. Including income from gates receipts, sponsorship, advertising and a very successful raffle, the Lions expect the final total raised from the fete to be around £4,500, all of which will be channelled into their charitable activities.
Club President Sheila Campbell said, "We've organised the Swanmore Fete for many years now as part of our commitment to community involvement in the Meon Valley, so it's great that the villagers respond so generously and support our charitable work."

Thanks to our 2018 sponsors!
David Wilson Homes (Lions' Food area), Silverlake and Chase Cars (classic car trophies) and Swanmore Parish Council have helped offset the cost of staging the event this year, allowing us to channel more of the monies raised into charitable causes.



In addition, thanks to all the prize donors for our Grand Raffle - it's bigger and better than ever before! Special thanks to
Hotel Amelia.com & Bishops, SAJE UPVC, All Time Grates, Crown Inn, Outlaw Barbers, Marriott Meon Valley, Bowmans Brewery, Upfields Electricals, Paul's Plaice, Garsons, Mole Country Stores, Hylands Store, Hazel's Florist & Budgens.
The prize list ensures a very successful raffle for our charities.
A few great pictures from the day
Below are some pictures of many of the fun things that went on.

All photos courtesy of Roger Kevern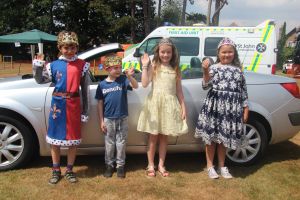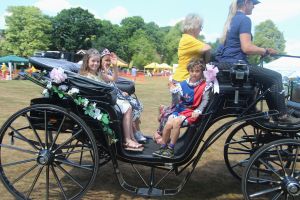 Left pic: King – Evan Smith, year 3; Queen – Freya Lambert, year 4;
Prince – Haydon Buckman, year 1; Princess – Naomi Brobson, year 2
Fun things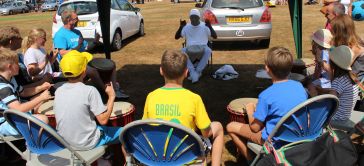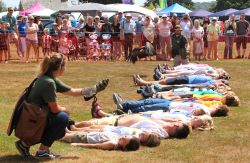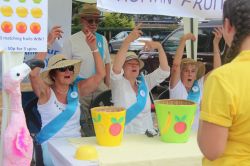 Above: Djemebe drumming with Kristian Bediiako; Haven Falconry display; The human fruit machine!
Music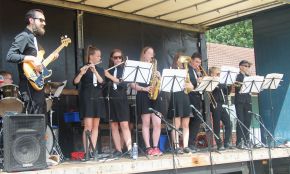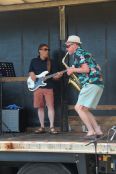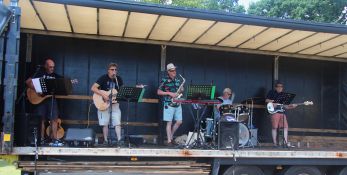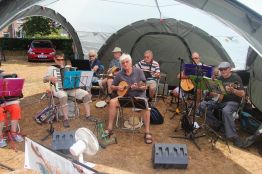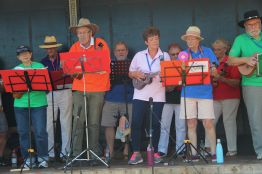 Above (left to right): Swanmore College Jazz band, Contraband, Birnie Boozle Band and Soberton Strummers
Dance and stuff: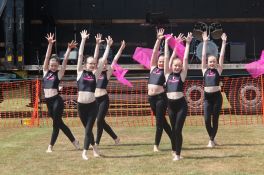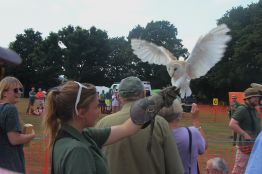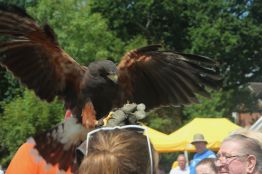 Above (left to right): Roynon school of Dance, Haven Falconry display

Classic cars and bikes - want to take part?
If you want to enter your classic car for the fete next year please contact: Lion Steve Newton by email (click to open)or call 02392 599 640
If you want to enter your classic bike for the Meon Rally Run next yearplease contact Lion Pete Meadows by email or call 01489 895300
Classic Motorbike winners: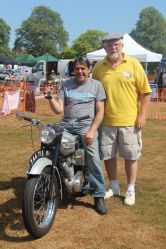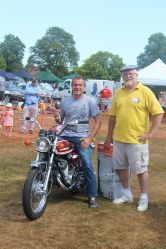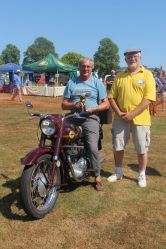 Winners: (from left to right) Paul Packham, Mark Storer and Robin Tilley receiving their prizes from Lion Pete Meadows who organised the Classic Bike event. (Not pictured Kevin Sandford)
Best British – sponsored by Destination Triumph, Droxford Road, Wickham: Paul Packham with his 1960 Triumph T20 Tiger 200cc
Best Foreign (non Japanesse) – sponsored by Loomies Café, Alton Road, West Meon: Kevin Sandford with a 1946 Indian Chief 1200cc
Best Japanese – sponsored by Rising Sun PH, Hillpound, Swanmore: Mark Storer with his 1972 Suzuki T250 Hustler
Landlords Trophy – sponsored by Rising Sun PH, Clanfield: Robin Tilley with a 1956 Ariel KH 500cc
Classic Cars: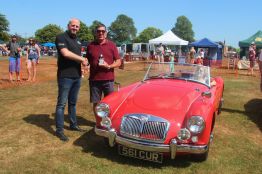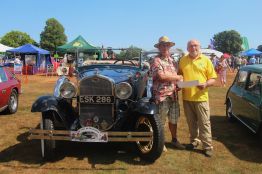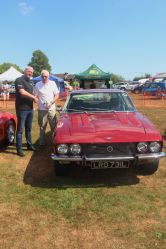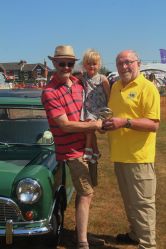 Best in Show Winner - Sponsored by Silverlake, David Bernstein - 1957 MG A (pictured top left)

Runner-up – Sponsored by Silverlake, John Tunicliffe - 1972 Jensen SP (pictured bottom left)
Best Mini in Show – Sponsored by Chase Cars, - Steve McLean - 1963 Morris Mini Minor (pictured bottom right)
Highly Commended – Sponsored by Silverlake, Roy Sandle - Ford Model A Roadster(pictured top right)
Trophies presented by Damien Dench of Silverlake Automotive Recycling, Dick Cowles of Meon Valley Lions

Other fab cars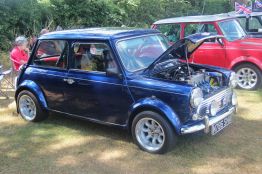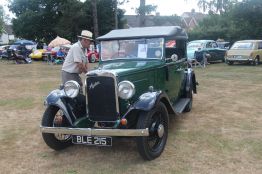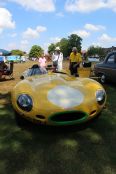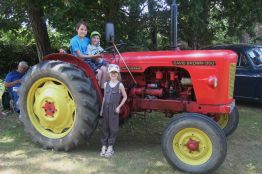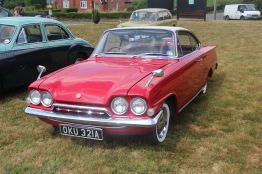 and some more photos from previous fetes: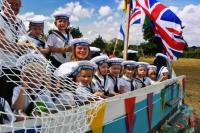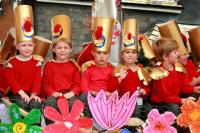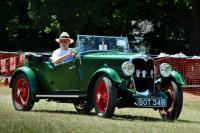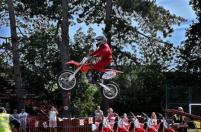 HMS Greenery Schoolchildren in the Carnival A Classic Car The spectacular Flying Tigers
Check out these videos taken at the Carnival and Fete 2018 - 2014:

Thanks to George Belcher for these great aerial shots!