Lions' Swanmore Fete
Saturday 13th July 2019 – Put the date in your diary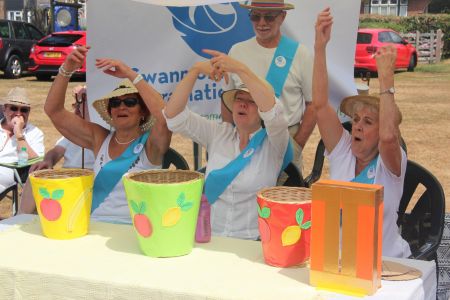 Swanmore village fete is a good, old-fashioned, traditional village fete, where you can expect lots of fun and entertainment!
Hundreds of Swanmore residents turned out in glorious summer sunshine last year to enjoy the fun and entertainment at the Lions' Swanmore Fete. This year is going to be bigger and better than ever!
The Meon Valley Lions Club has been organising the Swanmore fete for quite a few years now and we thought it was time to make a few changes. So, this year for the first time, we've introduced an exciting new DOG SHOW for owners to show off their pooches and perhaps win some prizes!
There's also:
Swanmore Wind Band (new)
Soberton Strummers ukulele band
Roynon School of Dance
Funky Play-bus (new)
Forest of Bere Archers (new)
Here are the programme timings (can be subject to change):
FETE TIMINGS
12.30 – Gates open and welcome
12.35 – Arrival and presentation of Carnival King, Queen, Prince and Princess in the arena
12.40 – Swanmore Wind Band (stage)
13.25 – Soberton Strummers (near the tea tent)
14.05 – Dog Show (small arena)
14.10 – Djembe Drum Workshop (main arena)
14.35 – Car and Bike winners' presentation (main arena)
14.55 – Raffle (main arena)
15.10 – Roynon School of Dance (main arena)
16.00 – Official close
(Times may be subject to change without notice)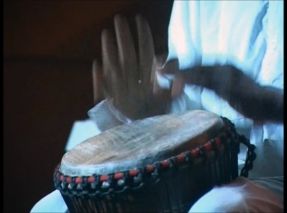 We're also delighted to welcome back Kristian Bediiako to Swanmore fete. He will be running a series of Djembe drum workshops every half hour during the afternoon. If you want to get into the rhythm he'll show you how - children and adults can take part!
Once again we'll have the classic cars and bikes on display, plus, we'll have over 40 stalls, coconut shy, beat-the-goalie, games and rides and oodles of yummy things to eat and drink.
The classic motorbikes congregate in Swanmore mid-morning for their Meon Valley rally run before returning to be displayed at the Recreation Ground. Here they will be judged in four class categories, with the winners presented in the main arena.

Entry is £2 (no no charge for accompanied children under 12!)
Timings: 12.30pm – Fete opens; 4.00pm – Fete closes
Venue: New Road Recreation Ground, Swanmore, Hampshire. Link to MAP
Here's all the information needed for people interested in taking a stall, showing a classic car, taking part in the classic bike rally or entering the fun Dog Show:

NEW Dog Show
New for 2019 is a fun dog show with a number of different classes (see below) in which you can enter your pooch.
Just 50p to enter for each class!
Email: dogshow@meonvalleylionsclub.org.uk or call Polly on 01489 559222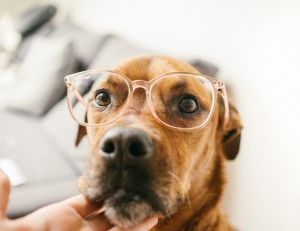 Dashing Dude – Handsome Dog
Pretty Princess – Beautiful Bitch
Golden Oldie – over 8 years
Yummy Youngster – Under 12 months
Lookalikey – Owner and Dog that look alike
2nd Chance Hero – Rescue dog
Best behaviour on a lead over a short course
Best in Show from the winners of the above
Classic Cars

If you are interested in showing your classic car at the Lions' Swanmore Fete, please email: fetecars@meonvalleylionsclub.org.uk or call Steve on 02392 599640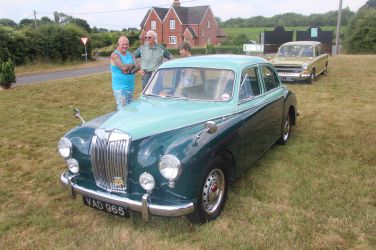 If you are interested in the "Meon Valley Run" classic motorbike rally, followed by a display on the fete ground, please email: fetebikes@meonvalleylionsclub.org.uk or call Pete on 01489 895300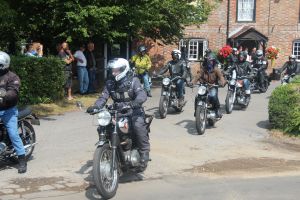 Stall Holders

If you are interested in taking a stall at Swanmore fete, the rates are very reasonable - especially for charities. Please email: swanmore.fete@gmail.com or call Dick on 01329 832433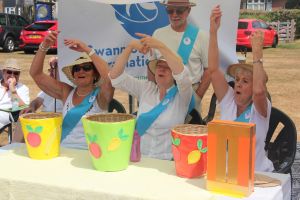 Thanks to our 2019 sponsors!
Friary Meadow (Lions' Food area), Silverlake and Chase Cars (classic car trophies) and Swanmore Parish Council have helped offset the cost of staging the event this year, allowing us to channel more of the monies raised into charitable causes.



In addition, thanks to all the prize donors for our Grand Raffle - it's bigger and better than ever before! Special thanks to
Hotel Amelia.com & Bishops, SAJE UPVC, All Time Grates, Crown Inn, Outlaw Barbers, Marriott Meon Valley, Bowmans Brewery, Upfields Electricals, Paul's Plaice, Garsons, Mole Country Stores, Hylands Store, Hazel's Florist & Budgens.
The prize list ensures a very successful raffle for our charities.
A few great pictures from 2018
Below are some pictures of many of the fun things that went on.

All photos courtesy of Roger Kevern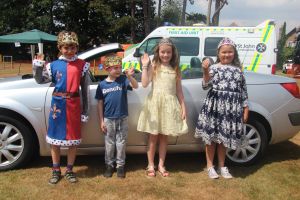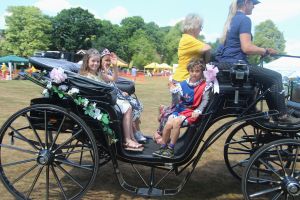 Left pic: King – Evan Smith, year 3; Queen – Freya Lambert, year 4;
Prince – Haydon Buckman, year 1; Princess – Naomi Brobson, year 2
Fun things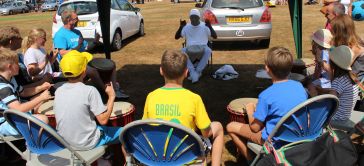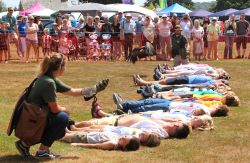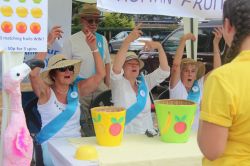 Above: Djemebe drumming with Kristian Bediiako; Haven Falconry display; The human fruit machine!
Music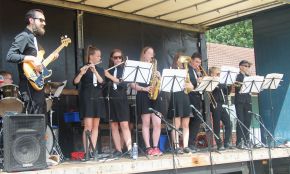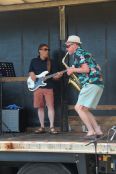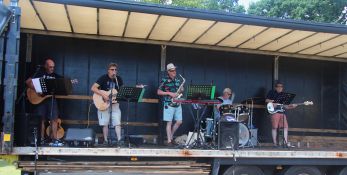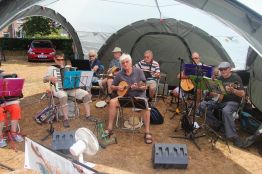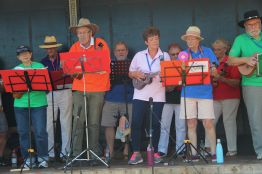 Above (left to right): Swanmore College Jazz band, Contraband, Birnie Boozle Band and Soberton Strummers
Dance and stuff: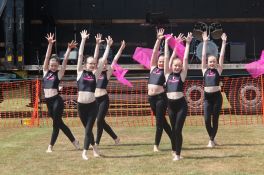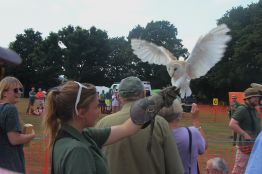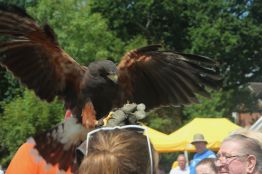 Above (left to right): Roynon school of Dance, Haven Falconry display

Classic Motorbike winners 2018: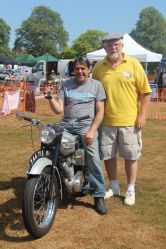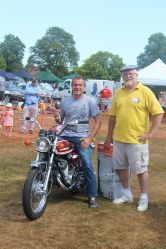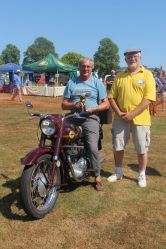 Winners: (from left to right) Paul Packham, Mark Storer and Robin Tilley receiving their prizes from Lion Pete Meadows who organised the Classic Bike event. (Not pictured Kevin Sandford)
Best British – sponsored by Destination Triumph, Droxford Road, Wickham: Paul Packham with his 1960 Triumph T20 Tiger 200cc
Best Foreign (non Japanesse) – sponsored by Loomies Cafι, Alton Road, West Meon: Kevin Sandford with a 1946 Indian Chief 1200cc
Best Japanese – sponsored by Rising Sun PH, Hillpound, Swanmore: Mark Storer with his 1972 Suzuki T250 Hustler
Landlords Trophy – sponsored by Rising Sun PH, Clanfield: Robin Tilley with a 1956 Ariel KH 500cc
Classic Cars 2018: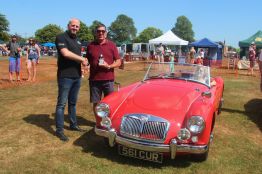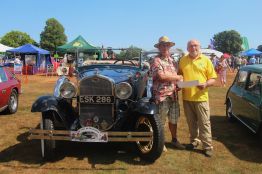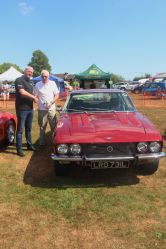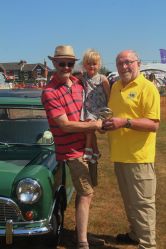 Best in Show Winner - Sponsored by Silverlake, David Bernstein - 1957 MG A (pictured top left)

Runner-up – Sponsored by Silverlake, John Tunicliffe - 1972 Jensen SP (pictured bottom left)
Best Mini in Show – Sponsored by Chase Cars, - Steve McLean - 1963 Morris Mini Minor (pictured bottom right)
Highly Commended – Sponsored by Silverlake, Roy Sandle - Ford Model A Roadster(pictured top right)
Trophies presented by Damien Dench of Silverlake Automotive Recycling, Dick Cowles of Meon Valley Lions

Other fab cars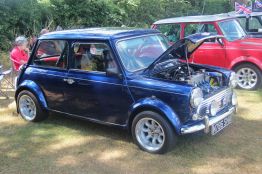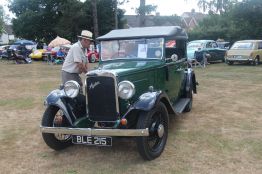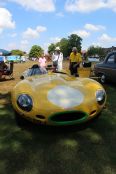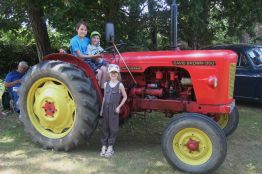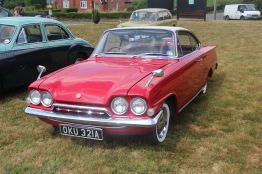 and some more photos from previous fetes: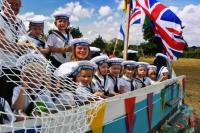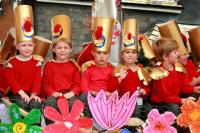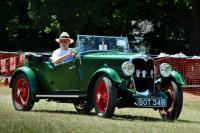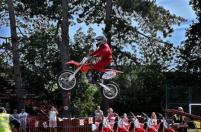 HMS Greenery Schoolchildren in the Carnival A Classic Car The spectacular Flying Tigers
Check out these videos taken at the Carnival and Fete 2018 - 2014:

Thanks to George Belcher for these great aerial shots!