Wickham Charity Beer Festival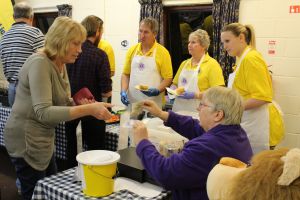 The autumn Wickham Charity Beer Festival was cancelled in 2018. (Awwww!)
The organisers have decided to go ahead with the Spring event in 2019 on April 5th and 6th (HOORAH!) and you can find full details here
We enjoy a cracking time at these events and we'll be there again on the Saturday night with our fabulous BBQ complementing the fantastic range of real ales and ciders on sale. It's a really well organised beer festival that raises thousands of pounds for local charities, including the Lions' own nominated charities.

It was announced shortly after the last festival that across the period of 17 Wickham Beer Festivals since it all started, the team has raised over £110,000 for various charities. The Lions have supported the festival for 15 of those 17 events and our records show that we have raised over £12,000 through our BBQ activities. That's a lot of help for those in need in this part of Hampshire, so well done everyone involved.

For further details please visit the Wickham Charity Beer Festival website.

CHEERS!
These are the guys that make it happen!