Lions International - The Lions Way of Working


All Lions clubs, including Meon Valley Lions Club, are members of Lions Clubs International. We are part of a global network of 1.4 million volunteers. When a humanitarian crisis strikes, Lions Clubs International Foundation work with and are guided by their own Lions members who are ordinary people present on the ground.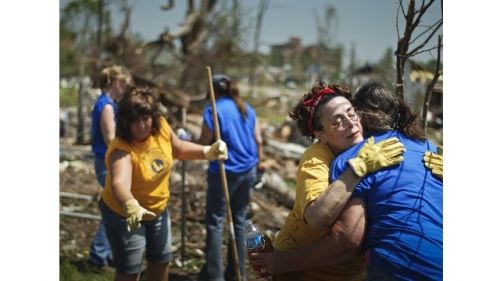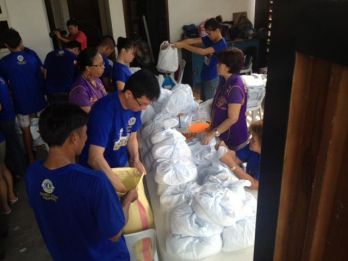 As the World's largest voluntary, non-governmental organisation, our volunteers fundraise in their own local communities with every penny raised being used to help those in need. We don't spend money on fancy fundraising campaigns, all our administration and marketing costs are funded by members' themselves out of their own subscriptions. It can prove difficult providing aid but we are committed not to wasting the money entrusted to Lions by the public and ensuring it can genuinely help victims of a disaster. Lions Clubs of the British Isles are very grateful for the public support, which enables us to commit to solving long-term problems through our presence in local communities throughout the world.
Meon Valley Lions Club supports a range of good causes and local projects where you can get involved, please contact us via this website on the contacts page.

Please Note
For more information about Lions Clubs of the British Isles, contact the Lions Public Relations Officer, Mandy Broadbent on 01204 435340 or email pr@lionsclubs.co
About Lions Clubs International
Lions Clubs International has 1.4 million members in over 200 countries, making it the largest service club organisation in the world.
Wherever you live, work or travel, you are likely to come across members of Lions clubs and the projects we support.
Lions are ordinary people who do extraordinary things to help others and support good causes. Globally we have more volunteers in more places than any other service club organisation. We love to help others and make things happen.
Every day Lions are having fun by organising remarkable and memorable fundraising activities.
Every year, in Europe alone, Lions Clubs members volunteer almost 6 million hours of service, and raise £88 million annually to support the needs of local communities.
Lions Clubs International: British Isles
257 Alcester Road South
Kings Heath
Birmingham
B14 6DT
To find out more about Lions Clubs, visit www.lionsclubs.co

Like us on Facebook
www.facebook.com/LionsClubsBritishIsles
or Tweet #Lion100 #LionsGetInvolved on https://twitter.com/lionsclubsukire