Charter night
Birthday celebration!
Meon Valley Lions Club received its Charter in 1973 and each year we celebrate our formation with our formal Charter dinner.
Last year we went to the delightful Corhampton Golf club which did us proud. We scrub up quite well when we make the effort!
In March 2019 we returned to Corhampton for another fun evening.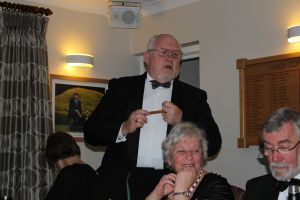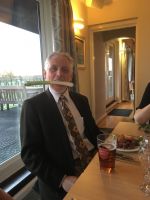 Pics (L to R) Pete calls things to order; Deep in conversation and a rather nice Shiraz; Ian likes his veg served "rare"