JANUARY 2020
Busy, busy Lions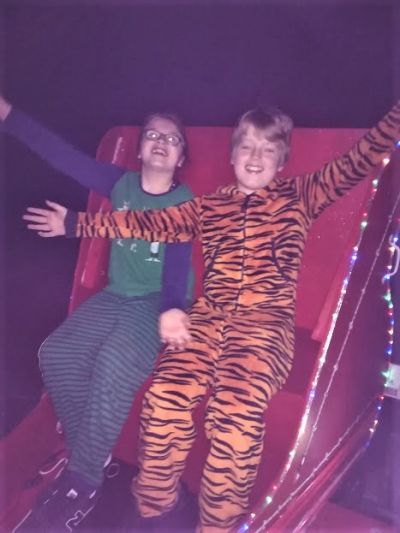 The winter period has been extremely busy for the Meon Valley Lions with numerous social and charity events each side of Christmas. During December the annual Christmas collection proved OUR BEST YEAR EVER! Everyone must have loved Santa's new sleigh because this year Santa and his helpers raised £5,423.30, nearly £1,000 more than last year. A BIG THANK YOU goes to all the Friends-of-Lions volunteers who helped us on those cold, damp evenings. Of course, the biggest thanks go to YOU the generous members of the public from the village communities throughout the Meon Valley, for digging deep and boosting our funds.
This is our one of biggest annual fundraising activities and an essential part of our programme, second to our Fete (don't forget to put a note in your diary for Saturday 11th July). Remember, the money we raise will be used for local charities, providing assistance and support for those in need, or suffering hardship and difficulty at this time. Thank you!...
The Meon Valley Lions Club were proud to support two important local charities this Christmas Home-Start (Meon Valley) provides trained volunteers and expert support helping families with young children through challenging times. Families struggling with post-natal depression, isolation, physical health problems, bereavement and many other issues receive support. Thanks to the generous support of the public, MVLC donated 10 hampers this Christmas, to families in our area.

The Rainbow Centre assists children with Cerebral Palsy, neurological disorders and those recovering from head injuries. They also help adults who have conditions such as Parkinson's, Multiple Sclerosis, Stroke or Head Injuries and using a system called Conductive Education, enable people to live more independent and fulfilled lives across the Meon Valley area. MVLC donated a much needed fridge to the Rainbow Centre this Christmas.
On the social front, our annual Christmas dinner at the Bold Forester in Soberton proved highly popular with a full complement of Lions turning out. An excellent meal and dancing was, enjoyed by all. Our thanks go to Hilary White and the social team for their hard work in organising this and other dates in the social calendar throughout the year.
Charity Fishing Festival
On 26th January the Lions embark on one of their more challenging activities in the fund-raising calendar, when we descend on Weston Shore, near Netley, for the annual charity Ford Fishing Festival. This year will be the fishing competition's 45th year and as last year, the monies raised from the event are donated to The Rose Road Association. They provide vital services for over 300 children and young people with severe physical disabilities, learning difficulties and/or autism from across Hampshire. If we've thawed out.
Join in the fun!
If you have time on your hands and want to help raise funds for local charities, we'd love to hear from you. Its not all about fund raising, we have a great time attending social events (obviously all the money we raise goes to charity and we fund our entertainment) so if you'd like to do something worthwhile and have fun at the same time get in contact /_contact.html