March 2019
Lions - this is what we do!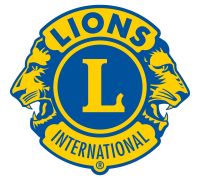 The Meon Valley Lions Club is the local club of Lions International, the largest worldwide service club with over 46,000 clubs and 1.7 million members. Like all the other Lions clubs across the world, the Meon Valley Club is dedicated to providing help to those in need in our local communities. Our area covers from West Meon in the north to Knowle in the south, from Botley and Colden Common in the east to Denmead in the west. We help people in many different ways, which we fund through hosting various fundraising events throughout the year, raising between £15,000 and £20,000 annually.
It isn't often about direct financial help, in fact it's quite rare for us to actually give people cash. In the past we have been able to support people in need in a variety of ways, including the provision of essential kitchen appliances, sofas, beds, furnishings, help settling heating bills, school uniforms, chairs and beds for the disabled, plus contributions to local food banks and there are many more examples. For a number of years, we have also operated a minibus which we use to take people to regular clubs and social events which otherwise they would not be able to attend. In short, we are here to help.
Many people think of the Meon Valley as an affluent and well-heeled area, but more people and families than ever before are experiencing difficulties and hardship. Meon Valley Lions may be able to help. Please feel free to get in touch via the contact page on our website to seek assistance, or to let us know of close neighbours or friends who may need help. Alternatively, call 0845 8337812.

Our motto is – "Where there's a need there's a LION" and it's true!

Unlike virtually any other big charity, every single penny of the money we collect from donations or profit from fund raising events is used to help others. More specifically NONE of the money is used for salaries or administration.

Lions' Swanmore Fete 2019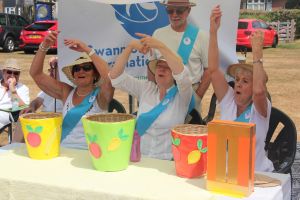 This year, Lions' Swanmore Fete is on Saturday July 13th 2019 – book the date in your diary now! We're changing the format a bit this year and are introducing a few new attractions, while making sure to keep all your regular favourites. For the first time, we are going to host a dog show during the course of the afternoon which will be sponsored by one of our previous stallholders, Oscar Pet Foods. We're not going to recreate Crufts, but hope to have a bit of fun and a chance for local dog-owners to show off their pet's best attributes. There will be numerous prizes up for grabs for the best pooches in various classes and we will shortly have a registration facility on our website, for interested owners.
Also making a first-time appearance will be The Funky Playbus for all the kids to jump around in, plus all the usual music, rides, stalls, bar, food court, and classic cars and motorbikes. Kristian Bediiako will be back again with the popular Djembe drum workshop and we'll be featuring a performance from all the participants to showcase their skills in the arena. During the next few weeks, more details will be published on our Fete website page plus there will a Facebook event page to keep you updated on developments.
The Lions' Swanmore fete takes a lot of time and effort to plan and we need dozens of people to help us make the event work on the day. If you can volunteer for a few hours setting up the field, manning the gate or running a stall, we'd love to hear from you. Drop us your details via the contact us page on the website or email: info@meonvalleylionsclub.org.uk