NOVEMBER 2019
Christmas is coming and Santa has a shiny new Sleigh…

Unbelievably, we already find ourselves on the downhill run to Christmas! The Meon Valley Lions Club is well advanced with planning Santa's tour of the Meon Valley villages. The Lions have been extra busy this year, along with Santa's helpers, building him a shiny new sleigh ready for this year's fun! Its going to be a big surprise, so see if you can spot the difference when he comes to visit you.
Santa and the Lions will be out and about throughout the month of December, with visits to all the villages from East and West Meon at the top of the valley, to Wickham, Boarhunt and Knowle at the bottom. He'll also be on duty on the Saturday mornings running up to Christmas at Wickham Square, Bishops Waltham High Street and Swanmore Village Store.
It takes a lot of time and effort helping Santa over the three-and-a-half-week period and we are always grateful for extra Santa Helpers, so if you are able-bodied and fancy helping us out as a volunteer, we'd be grateful to hear from you.
The full Santa sleigh schedule will be published on the special Santa page on this website: SANTA. We raised over £4,500 last year so let's see if we can raise more this year!
Lions Swanmore Fete 2020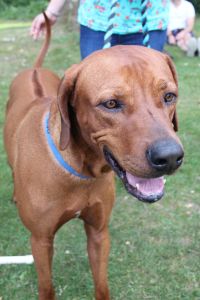 While we are in forward-mode, dreaming of Santa and wishing away 2019, spare a thought for the organising committee who are already working on plans for the Lions' Swanmore Fete 2020. We want to make it as big and fun as previous years and following the huge success of the Dog Show last year, we will be running this again next year.
Check out the programme which will be published through our news updates and on our website. Put the date in your diary NOW … Saturday July 11th 2020.
Helping locals…
The Club Members have been extra busy this month, not only fund raising but the green fingered amongst us got together to give some much needed gardening help at the Rainbow Centre; we also turned out to help marshal the Portsmouth Memory Walk run by the Alzheimer's Society and the Solent Distinguished Gentlemen's Ride to raise funds for prostate cancer.
The money we raise goes to help local people and clubs and in recent months we have given much needed financial help for several clubs in the Bishops Waltham area; we have been pleased to offer support for the Monday Lunch Club, Wednesday Lunch Club, Brendon Care Tuesday Club and the new Men's Shed Project. All are clubs that offer important companionship and activities for the elderly, reducing isolation and loneliness. All are well worth attending if you live in that area.
Join in the fun …
Its not all about fund raising! We have a monthly pub night and at least one social event each month. We went to the Swanmore C of E Primary School firework display and then got together for a hearty supper to warm us up. We are always for looking for new members so if any or all the above appeals to you please get in contact via our website: CLICK