BASICS
BASICS is the British Association for Immediate Care.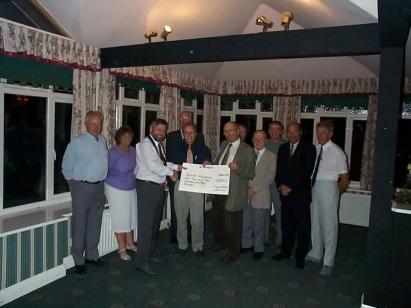 President Ian Cresdee hands over a cheque to Doctor Lebesque of BASICS.
BASICS is a voluntary organisation of doctors who respond to 999 calls in their local area, and can give immediate care, often before the emergency services arrive.
As Dr Lebesque pointed out, this could make the difference between life and death. The Meon Valley Lions Club raised funds to help them buy a new radio communications system, to enable them to co-ordinate their work with the emergency services.