Detached Youth
Meon Valley Lions Club raised funds to support the purchase and fitting-out of a minibus that would visit the areas around the Meon Valley and provide information, facilities and a meeting place for young people.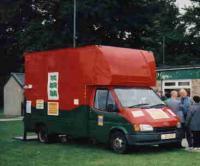 The local Detached Youth minibus.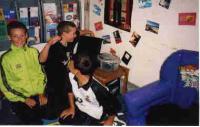 Inside the minibus, the project provides resources (information leaflets, laptop computer, music, seating, etc.) for local young people.